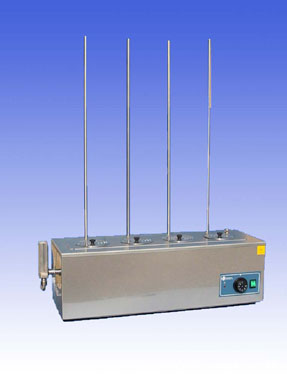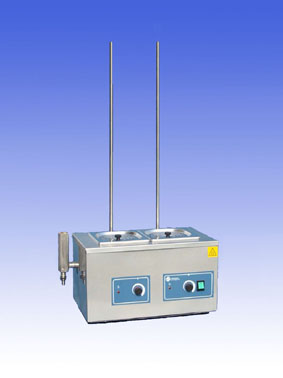 | | |
| --- | --- |
| MODELLO MODEL | COD. |
| M402-VU | 02.3001 |
| M404-VU | 02.3002 |
| M406-VU | 02.3003 |
| M402-VI | 02.3004 |
| M404-VI | 02.3005 |
| M406-VI | 02.3006 |
Caratteristiche tecniche
Bagnomaria ideale per tutte le applicazioni di estrazione tipo Soxhlet.
Due tipologie di strumenti; uno a vasca unica dove necessita di una temperatura costante in tutti i posti, l' altro a vasche indipendenti per prove dove ogni vasca richiede una temperatura diversa.
Struttura esterna in acciaio inox.
Isolamento termico a doppia parete.
Vasca in acciaio AISI 304 con angoli arrotondati per agevolarne la pulizia, coperchio ad anelli e aste di sostegno.
Controllo della temperatura con termoregolatore.
Campo di lavoro da +5°C sopra ambiente a + 120°C.
Dispositivo per il mantenimento costante del livello dell' acqua nelle vasche.
Interruttore generale bipolare con indicatore luminoso.
Alimentazione 230V-50/60Hz.
Classe 1, DIN 12880 (VU).
Classe 0, DIN 12880 (VI).
Technical specifications
Double boiler ideal for all extraction applications like Soxhlet.
Two types of instrument; the first is a single chamber bath where a costant temperature is needed everywhere.
External structure in stainless steel.
Duble wall heat insulation..
Stainless steel chamber AISI 304 with rounded corners for efficient cleaning, cover with concentric rings and support rods.
Temperature control with thermostat.
Temperature range from +5°C above room temperature to + 120°C.
Device for maintaining water in the chambers at a costant level.
Illuminated two phase main swithc.
Power supply 230V-50/60Hz.
1 class, DIN 12880 (VU).
0 class DIN 12880 (VI).