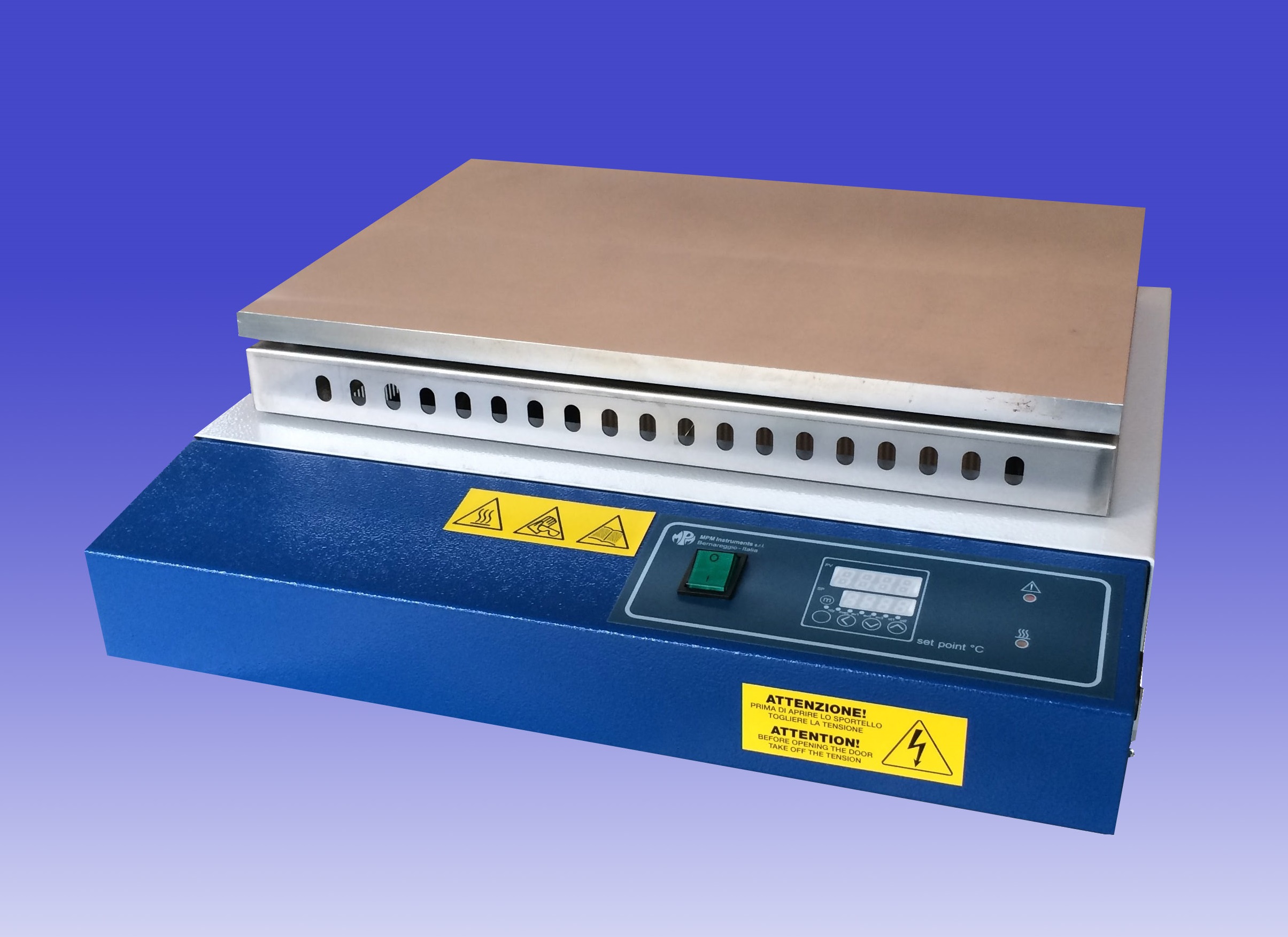 | | |
| --- | --- |
| MODELLO MODEL | COD. |
| M510-PRD | 03.1201 |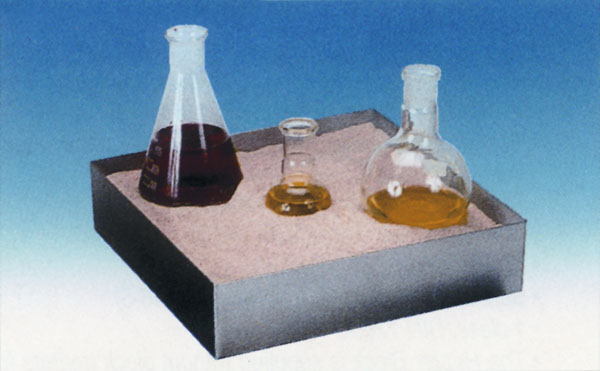 Vasca per bagno a sabbia
Tank for sand bath
Caratteristiche tecniche
Piastra riscaldante per il mantenimento a temperatura costante di campioni a reagenti in bicchieri.
Struttura esterna in acciaio con vernice epossidica antiacido.
Regolazione elettronica della temperatura con termoregolatore/programmatore digitale P.I.D. con funzione Autotuning per garantire buona stabilità.
Range di temperatura da +5°C sopra ambiente a 300°C precisione ±5°C a +150°C.
Precisione display ±1°C.
La piastra riscaldante è costruita in lega di alluminio che assicura un' elevata distribuzione di calore su tutta la superficie.
Isolamento termico con fibra minerale naturale.
Dimensioni utili della piastra 450 x 300(lxp)mm.
Dimensioni esterne 494 x 500 x 170 (lxpxh)mm.
Spia di segnalazione piastra calda, anche a strumento spento.
Interruttore generale bipolare con indicatore luminoso.
Peso 18 Kg.
Alimentazione 230V-50/60 Hz
Potenza 1600W.
Classe 1, DIN 12880.
Technical specifications
Heating plate for maintaining samples and reactants in glassat a costant temperature.
External structure in steel coated in epoxy anti acid paint.
Digital display P.I.D. Thermostat with programmer Autotuning function.
Temperature range from +5°C above room temperature +300°C accuracy ±5°C to +150°C.
Display precision ±1°C.
The heating head built with alluminium alloy garants a uniform distribution on the whole surface.
Thermal insulation with mineral fibre.
Dimension of the plate 450x300 mm.
External dimension 494x500x170 mm.
Hot plate signal led also when tool switch off.
Illuminated two phase main swithc.
Power supply 230V-50Hz
Power 1600W.
Weigth Kg. 18
1 class, DIN 12880.